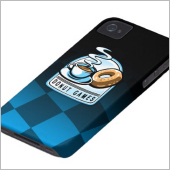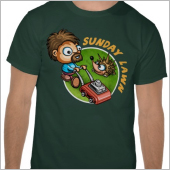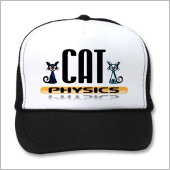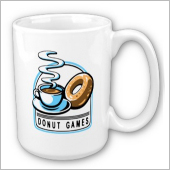 A cool selection of mousepads, T-shirts, keychains and other merch available from Zazzle.

April 12, 2017 - all
Strike the ball across wacky courses in a unique cross between SOCCER and GOLF.
Our new game Footy Golf is now available as a free download on
App Store
and
Google Play
.
November 21, 2016 - all
Exploration, puzzle solving and retro graphics. Three things that sum up our new platform adventure Vulture Island.
Download it from
App Store
or
Google Play
.
March 12, 2015 - all
We're turning back the clock again. Micro Battles 3 gives a new generation of gamers the chance to play the hilarous head-to-head battles of 1980s video games that many developers of today grew up with. Check out the
video here
.
December 15, 2014 - all
The sequel to our much appreciated battle game is here with all-new themes: Space, frogs, tanks and pirates. Grab a friend and start battling right away. Not familiar with the concept? See the
YouTube video here
.
October 22, 2014 - all
1 Device + 2 Players = Loads of fun!
Finally, a game where you can battle a friend sitting next to you in a bunch of 8-bit style mini games. Just like in the old days of the Atari 2600.
Click here
to see a video.
July 23, 2014 - all
Already considered the "#1 Hot Game" at Touch Arcade just hours after release, we're proud to announce our biggest adventure yet. This "Metroidvania"-style master piece is available on
iPhone/iPad
,
Android
and
Windows 8
.